After participating in the six week Sculpture and Digital Media Residency program at SVA I presented an exhibition of works developed during the residency.
The projection sculpture which shares the show title features two resin castings of a natural stone surface near the abandoned Iron Age Mine quarry in Wonder Valley CA. The video projection navigates through photography and video which documents this site and other sites I have visited. The image seen here shows generative patterns which are derived from processed texture scans of the site and are mapped back on to the cast surface.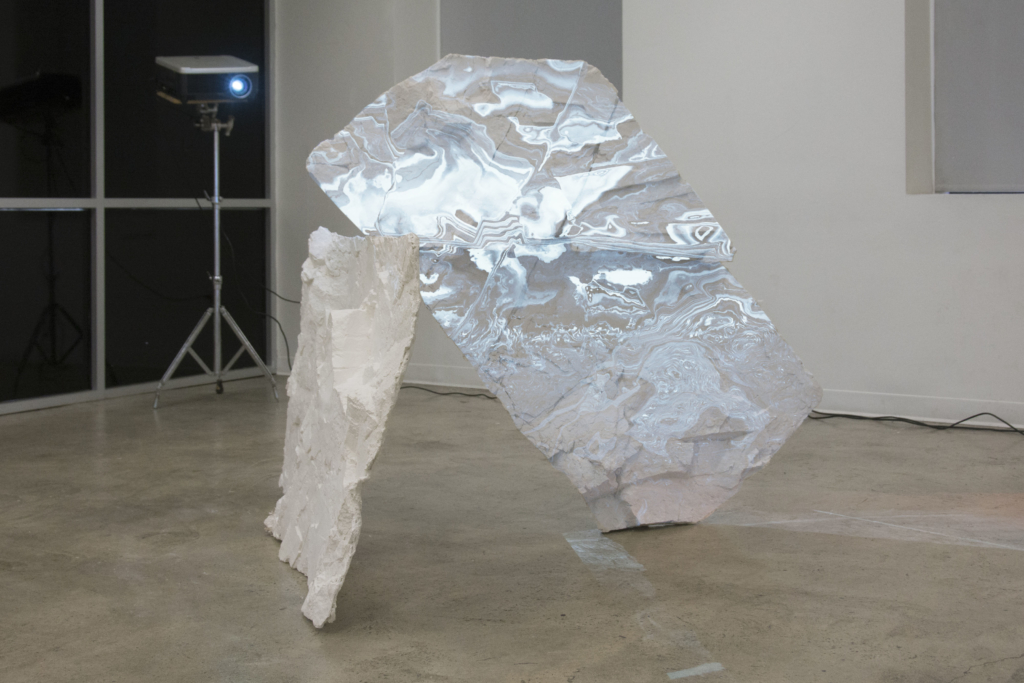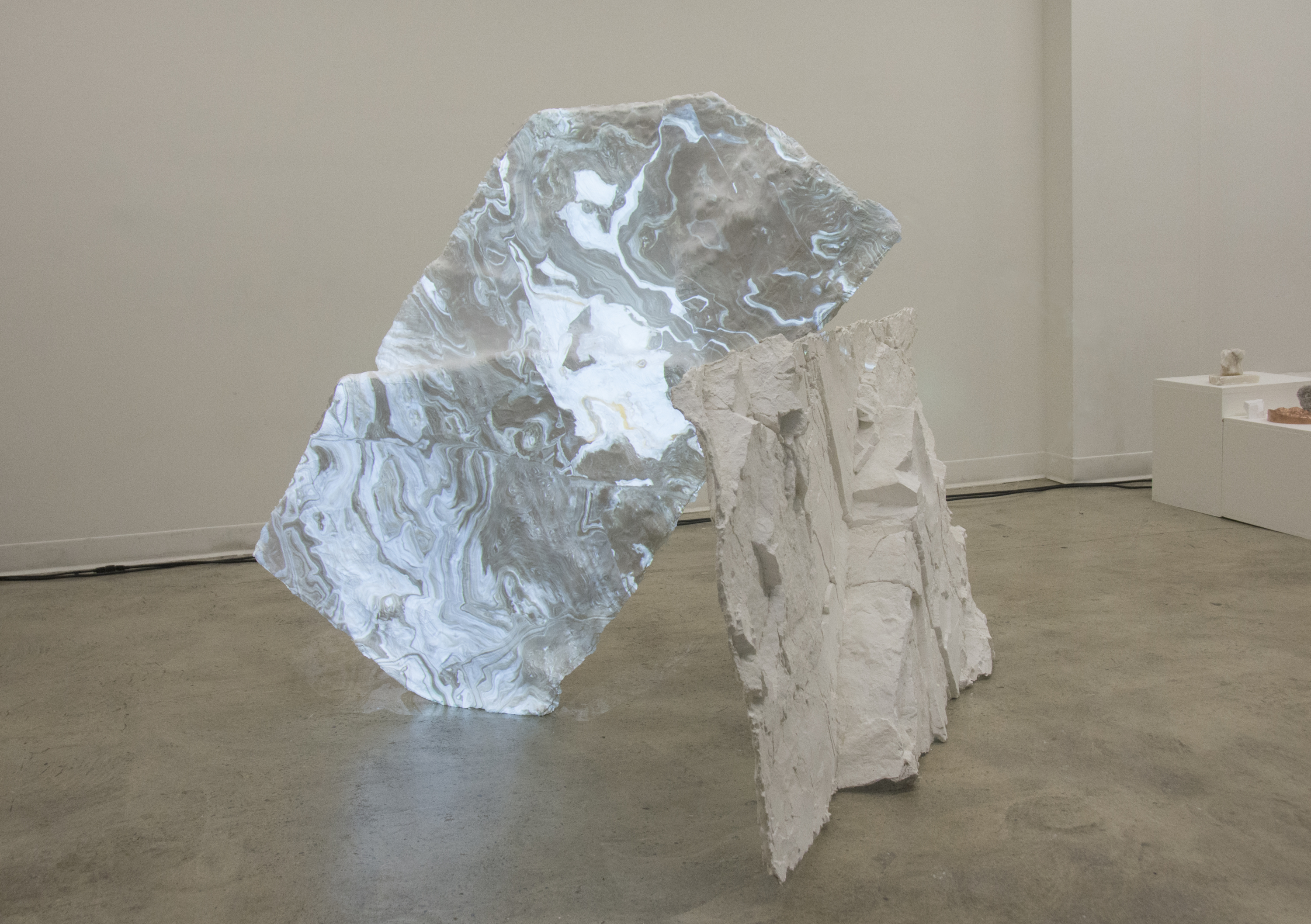 ---
Gale Crater with Copper Mine
Gale Crater with Copper Mine is a speculative 3D model which sites Bingham Copper Mine on the surface of Mars. The famed Utah strip mine is the largest human excavation in the world and the site of one of Robert Smithson's proposed land interventions. The Martian site, Gale Crater, is currently being explored by the NASA Curiosity Rover. The model is exhibited in renderings, 3D printed studies, as well as a real time 3D simulation. The work urges us to consider the ramifications of anthropogenic change and radical land alterations beyond Earth.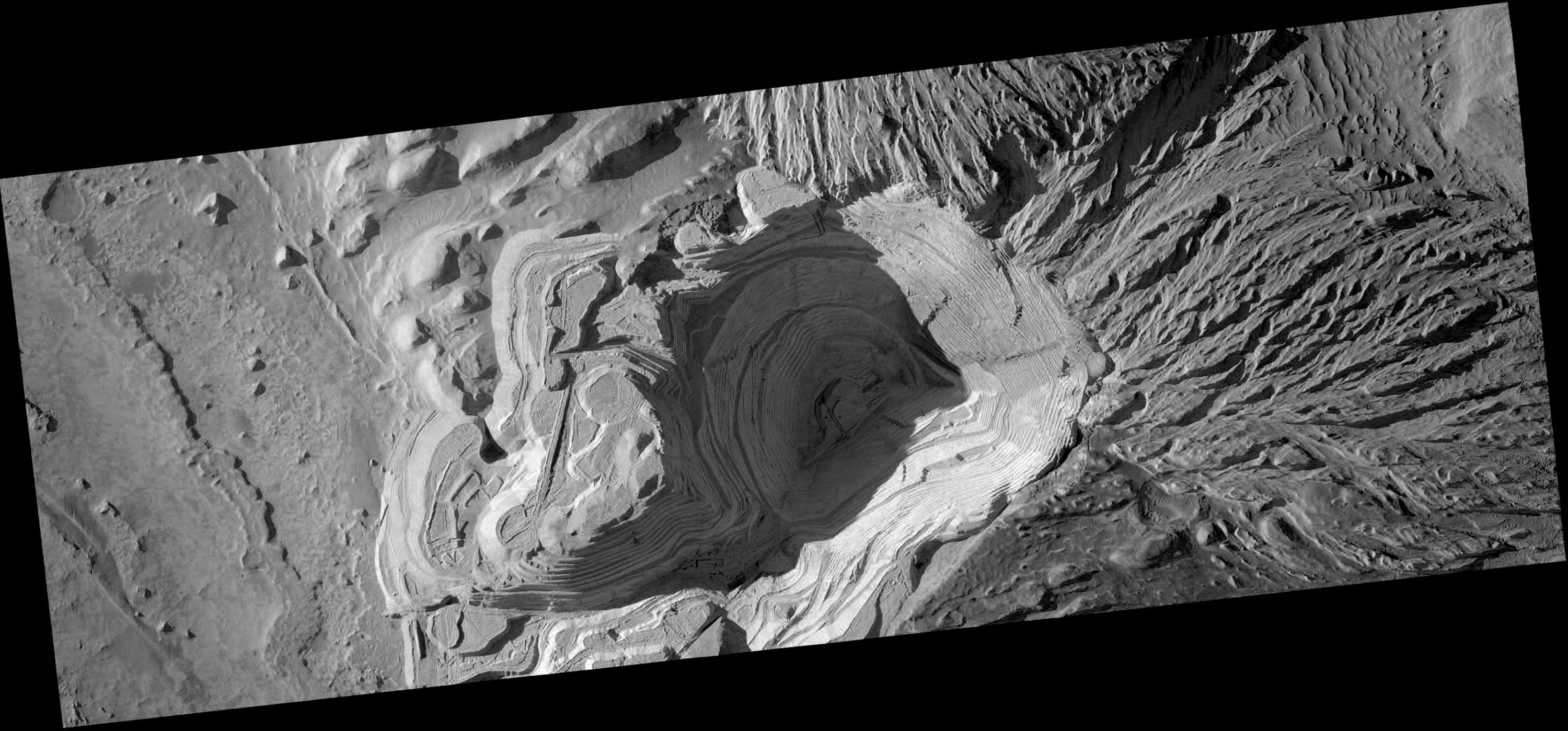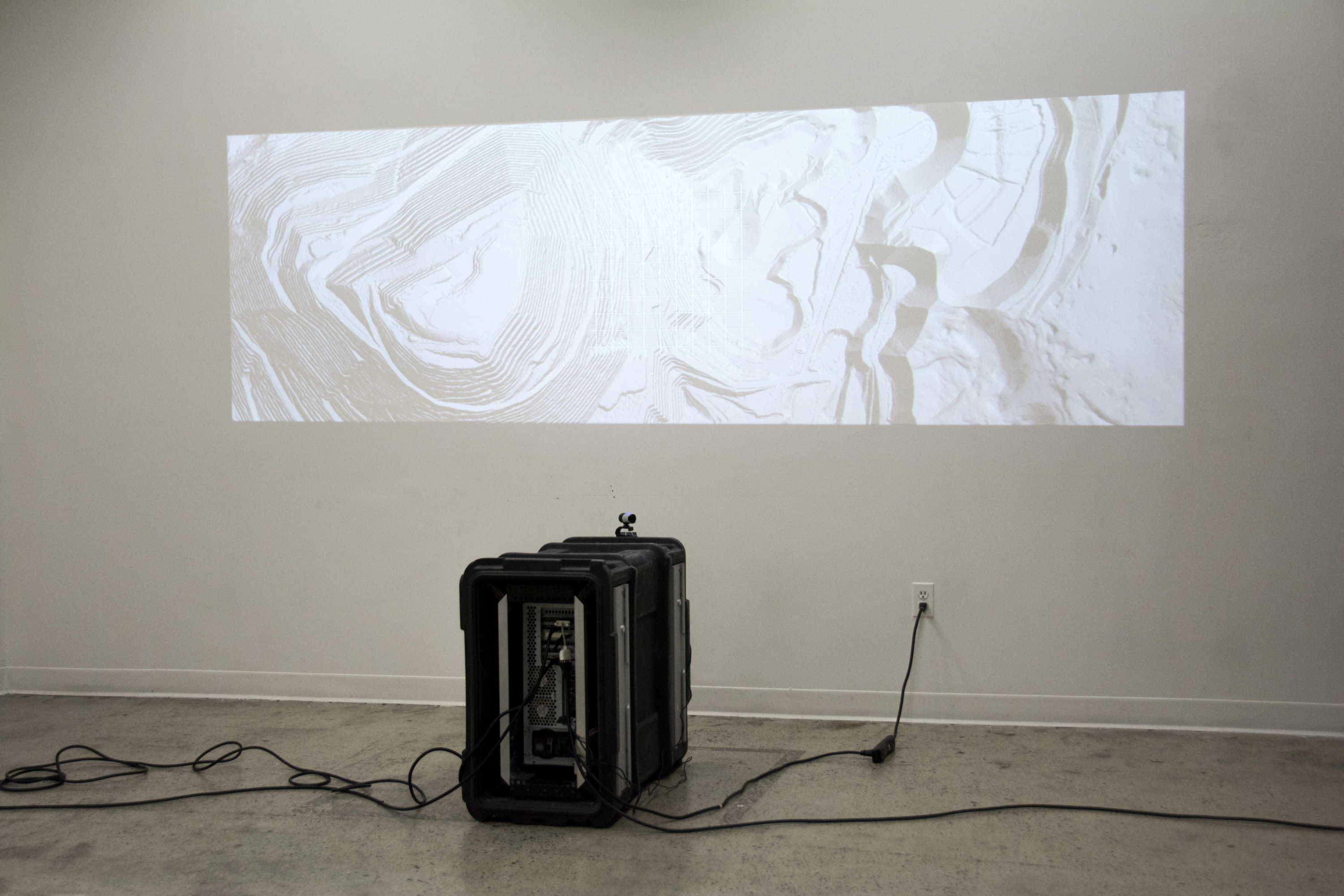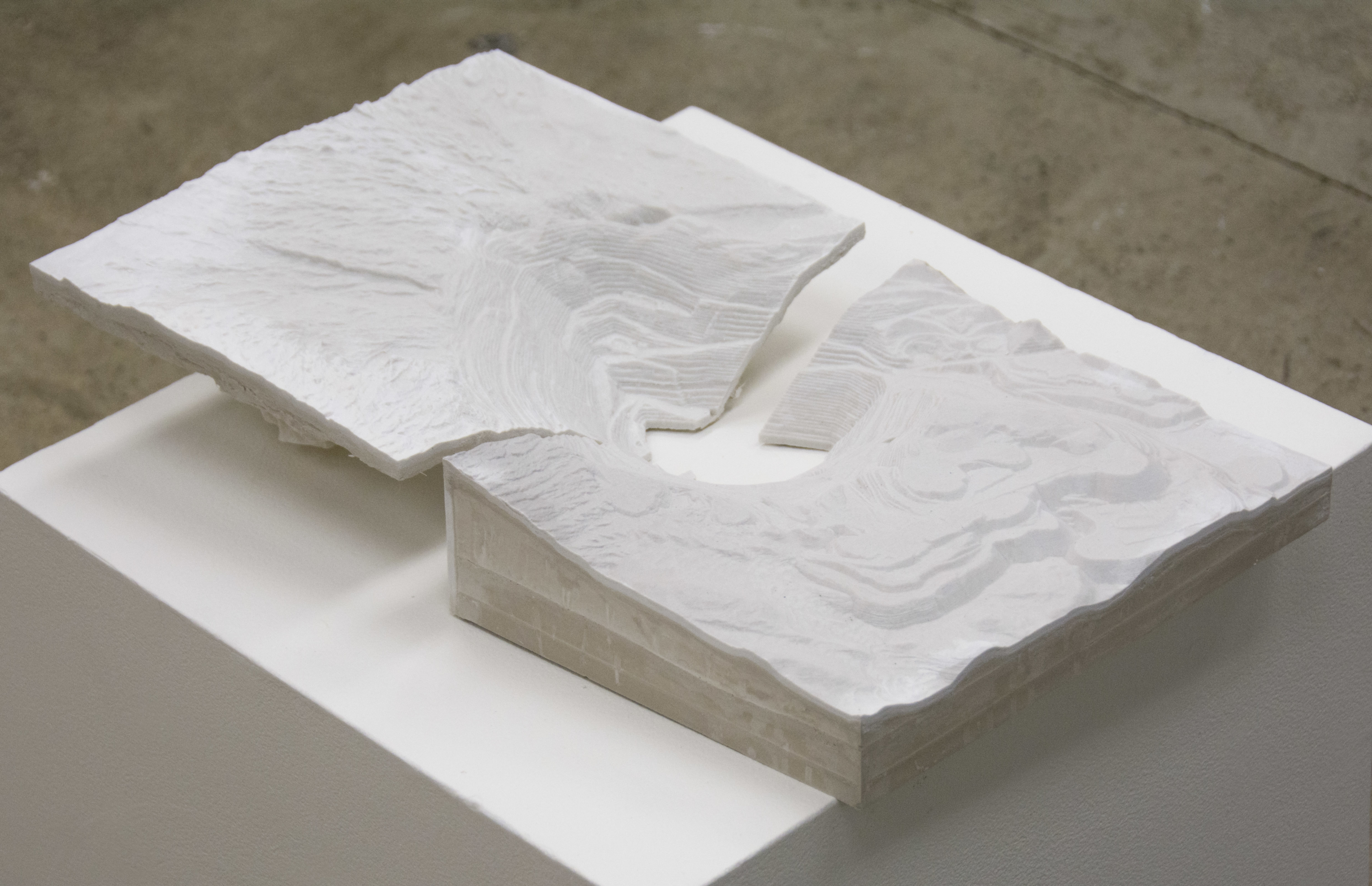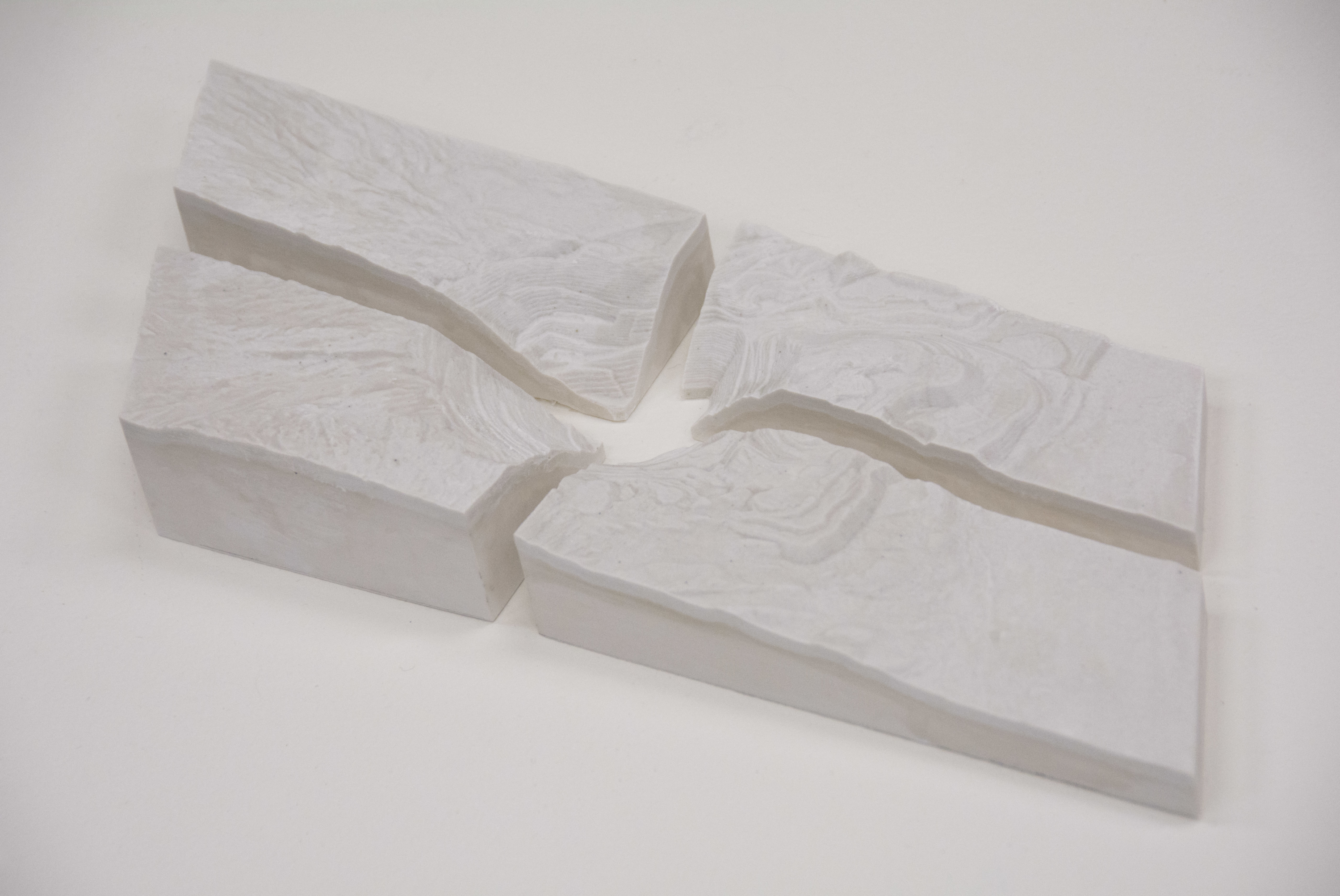 ---
Models and Studies
Presented on a long plinth are a collection of artifacts which show process and inspiration. Included are casting studies in plaster and resin, 3D printing tests, and natural stones that I have used for reference.